Televes 148881 – Ellipse Mix Antenna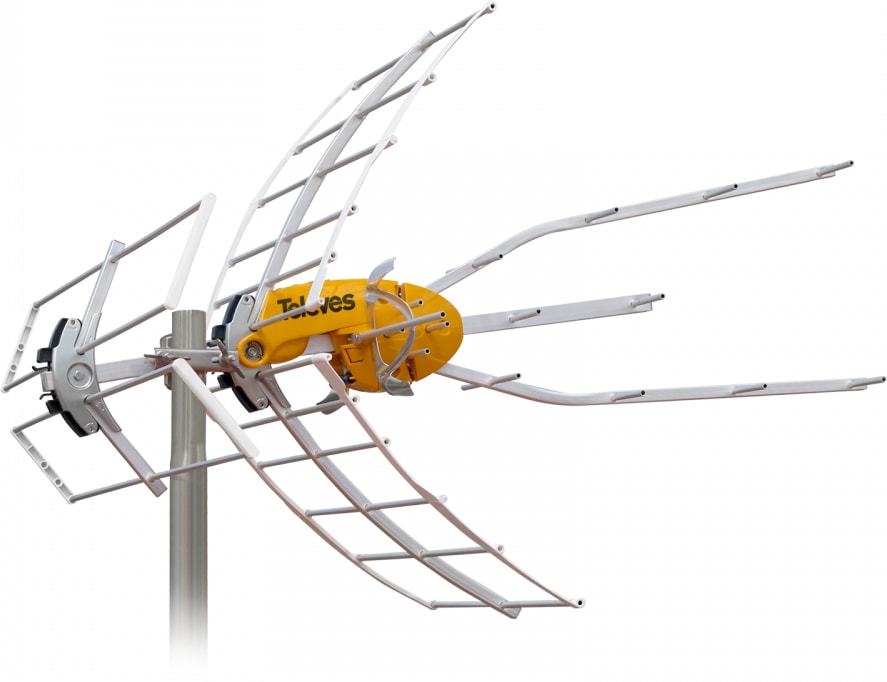 The best antenna for range of DTT coverage: It receives the signal in multiple locations, whether the signal is strong or weak
Capable of adapting to ever-changing conditions for signal reception: It is constantly checking the signal and auto adjusting its gain in order to always provide the best output level possible
VHF and UHF independently controlled: Split dual band regulation minimized large signal level differential between both bands
Eliminate any interference, even in the limits of the TV band: thank to its SAW filter (Surface Acoustic Wave), which performs a great selectivity, interferences are filtered, mainly the telephone LTE ones, respecting the last channel of the band
Intelligence taken to the limit
Ellipse Mix is an intelligent antenna that adapts automatically and in real time to the conditions signals are received. It has been designed to offer a stable and quality reception of DTT (mixed High-VHF/UHF) signals, optimizing the rejection of the LTE band (up to channel 51) thanks to a SAW filter that offers great selectivity.
A new concept of DTT antenna that eliminates any interference even in the limits of the TV band, combining a break-through design in a 100% stainless mechanical frame that houses the new generation of Tforce electronics, featuring a revolutionary SAW filter.
TForce Technology
Televes transitions from the traditional silicon era into a new era of electronic component design, allowing integrated circuits to be precisely manufactured for microwave frequency bands. Utilizing "State of the Art" MMIC technology TForce is manufactured using semiconductor compounds such as gallium arsenide (GaAs), providing the resulting products with unparalleled features and performance.
Televes has reinvented the antenna concept. Until now, an antenna was just the reception component of a TV installation in which gain and directivity were the main features. The introduction of a smart device like BOSS provides the antenna with the capacity to receive very weak signals without the risk of being affected by very strong signals, the result is a dynamic balance between weak and strong signals that provides optimum signal levels at all times: the "dynamic range" concept turns out to be the most outstanding among quality parameters.
The creation of TForce with BOSS technology using MMIC components is an extraordinary milestone in the optimization of the dynamic range. The technology that allowed the reception of lost signals from distant satellites is now allowing the enhancement of the coverage range in DTT installations.
Radiation Pattern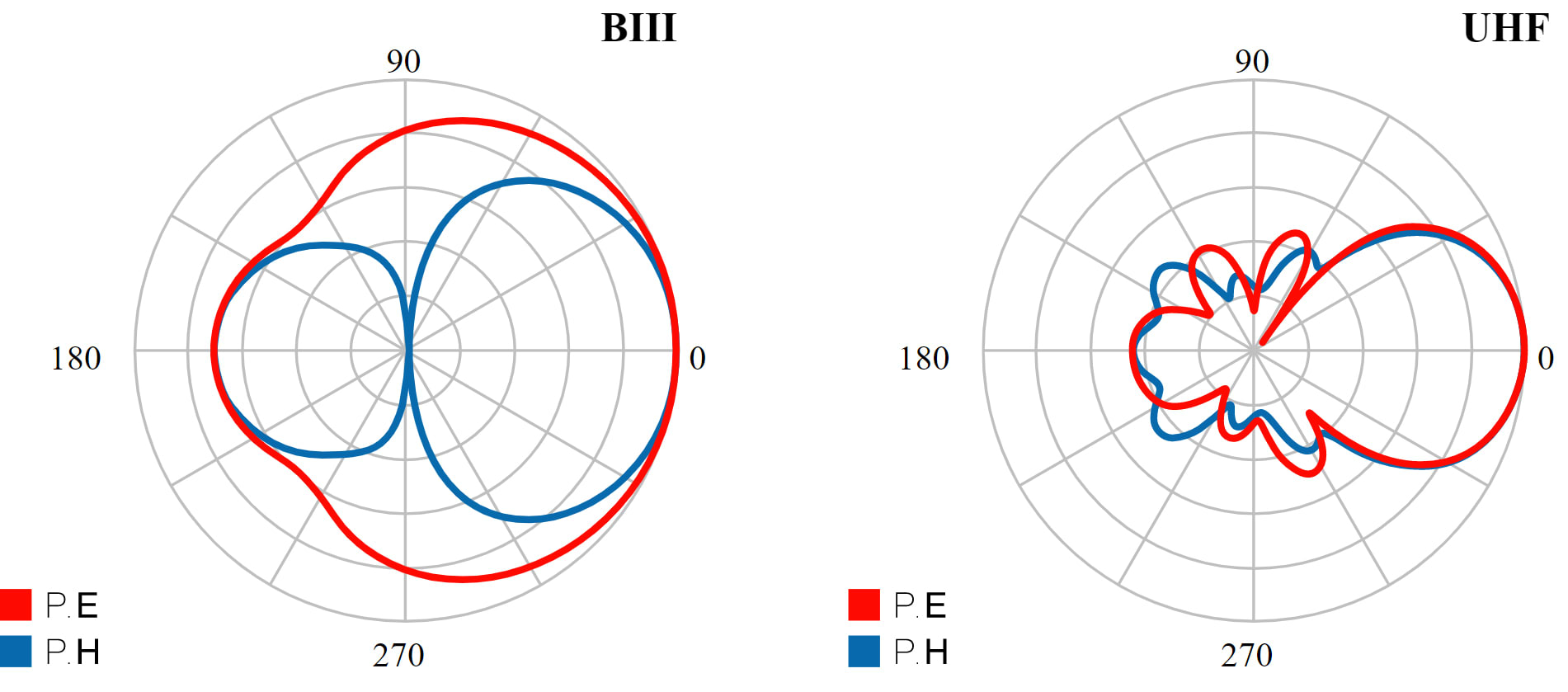 Frequency Response

Manufacturer Specs
Bands
BIII
UHF
Frequency Range
174MHz – 216MHz
470MHz – 698MHz
Channels
7 – 13
14 – 51
Gain
36.5dBi
40dBi
Output Level
Auto*
Noise Figure
2.5dB
Signal level of Use
>75dBµV
Powering
12V – 24V
Max Current
40mA
Beamwidth
30°
F/B Ration
>20dB
Wind Load (@ 130Km/h)
96N
Wind Load (@ 150Km/h)
132N
Tech Specs
Received!
We'll answer your questions in the shortest amount of time humanly possible.